SIGN UP FOR EXCLUSIVE CONTENT
FLOWERS


PLEASE TAKE A SECOND TO CLICK ON THE FLOWER NAMES,
TO SEE THE AMAZING PEOPLE EACH VISUAL FROM "IZIEGBE," MY DANCE FILM, IS DEDICATED TO.
EACH PERSON HAS EITHER IMPACTED MY LIFE OR CAREER TREMENDOUSLY, SO I ASK YOU TO SMELL THEIR FLOWERS!

+ VIEW BEHIND THE SCENES IMAGES CAPTURED BY YEN HOUSE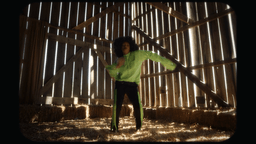 I GIVE VIOLETS TO THE DECEASED VICTIMS OF POLICE BRUTALITY IN NIGERIA. YOUR LIVES WILL NOT BE IN VAIN. I GIVE VIOLETS TO THE YOUTH THAT INSPIRED THE WORLD AND STOOD UP AGAINST A CORRUPT SYSTEM, YOUR EFFORTS WILL NOT BE IN VAIN. YOU DESERVE(D) BETTER, YOU HAVE RIGHTS AND YOU MATTER.
#EndSars #EndBadGovernance #ReformNigeria
MUSIC
Burna Boy — "Another One"

DECEASED VICTIM OF SARS
Tina Ezekwe

Kazeem Tiyamiu

Chibuke Daniel Ikeaguchi

Ifeoma Abugu

Kolade Johnson

Ayomide Taiwo

Chijioke ILoanya

Ogah Jumbo

Jimoh Isiaq

Mus'ab Sammani

Peter ofurum

Chika Ibeku

Christian Inuigbo

Emmanuel Egbo

Oke-Obi Enadhuze

Chibuike Anams

Victor Maduamago

Chidi Odinauwa

Stephen Agbanyim

Tony Oruama

Tiyamiu Kazeem

Mus'ab Sammani

Onovo Matthew

Chinedu Ani

Precious Odua

& many more

#EndSars

#EndBadGovernance

#ReformNigeria


I give Tulips to the women in my life that have supported me, taught me, nurtured me, broken me and built me back up. And for my women reading this, whichever way you choose to express your womanhood, it is CORRECT.
MUSIC
Efya — Until the Dawn
Produced by Maleek Berry


DEDICATED TO
Mrs. Irene Odigie

Ms. Osarenoma Ogbebor

Esie Mensah

Sheila Okonji-Ashinze

Urennaya Okoro

Charnice Charmant

Jonda Koffa

Temitope Epemolu

Alice Nkanga

Chinna Nwogu

Chioma Nwogu

Kumba Koroma

Waluma Fofung

Uche Osagwu

Olivia Taupyen

Shela Morton

Millicent Alhamis

Fatoumanta Kante

Amanda Caspa

Rakiatu Bangoura

Iyabosa Iyamu

SAYA MICHISHITA

Adesuwa Aiyewi

Olayinka Aiyebo

Chiamaka Onaga

Mariam Gray

LaToya Tapscott

Laura Figures

Ms. Cheryl Chambers

Antoinette Isama

Chi Osagwu

Sinat Giwa

Oyinkan Ojede

Hanan Osman

Stacey Kum

Crystal Njoku

Ashley Okoroh

Georgery Muma

Imani Dixon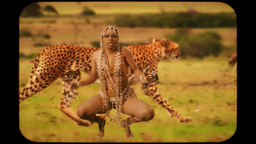 I give Roses to Love Divine Ike, popularly known as "Picture Kodak". She was, and still is, a fierce, bold and daring dance icon. We lost her on Wednesday, April 29th 2020 while she was on a music video set doing what she does best. The visual below, named "Roses", was choreographed in Accra, Ghana in 2019, with her as my muse. This was the last time I saw her in person.
MUSIC
Olamide — "Pawon"
produced by Cracker Mallo

DEDICATED TO


Love-Divine Ike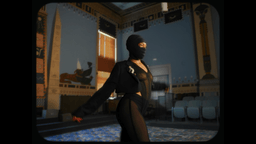 I give Daffodils to the men in my life. I've grown up surrounded by superheroes who have taught me confidence, integrity, how to fearlessly live life and how to always choose myself first. In doing so, I believe I can continue being a better sister, friend, daughter, lover and artist.
MUSIC
Wizkid ft. Burna Boy — "Ginger"
Produced by P2J x Kel-P


DEDICATED TO


Mr. Uwadiae Odigie

Efe Uwadiae-Odigie

Eghosa Uwadiae-Odigie

Mr. Osazuwa Odigie

Langmia Fonjoe

Junior Doh

Cody Emmanuel

Andre Karma

Michael Bernard

Maxwell Jennings

TwinCity Tv

Osasere Omoragbon

Gabriel Njinimbot

Gideon Ayeni

Babatunde Adeyinka

Oliver Akins

Gima Tuma

Precious Nwabueze

Stanley Pitton

David Famuyide

Peter Johnson

Kingsley Egbuchunam

Mezu Ofoegbu

Mohamed Bangoura

Samuel Kyei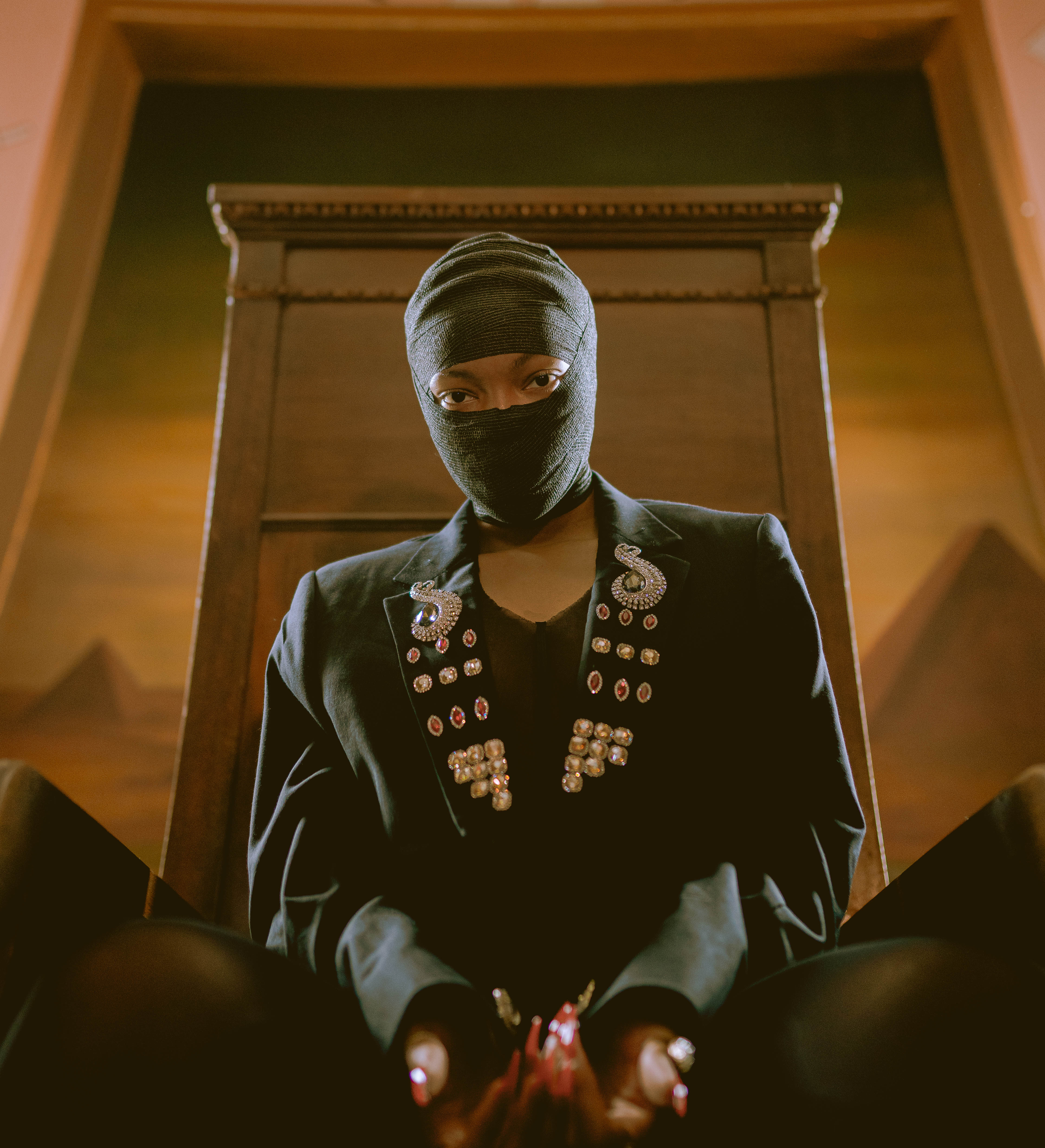 I give Irises to every supporter who, without knowing me personally, has connected with me or my work. Every share, comment, referral, constructive criticism, investment, has empowered me to continue chasing my dreams. And to everyone who has inspired me by blossoming beautifully, thank you for helping me better visualize the possibilities.
MUSIC
Fireboy DML — "Spell"
Produced by Pheelz


DEDICATED TO


Elizabeth Akua Awuku

Yulaia Hemeng
Mettle

Maryse Paige Tay

David Udemezue

Uduak Victor

Blessing onoja

Morohunfoluwa Shitta-Bey

Romario Peters

Wabei Yeta

Matthieu Moundou

Marvin reid

Amen Phillips

Vernelle Ngwe Talla

Tamara Preye

Solomon Buchi

Kafayat Ameh

D3 Dancers

CEO Dancers

Unique Silver Dancers

RiFlex Mba

WestSyde Lifestyle

Oluwafemi Sanya

Kwaku Bentil

Hamid Segunmaru

Yaw Addae-Mintah

DAMILOLA OLUWAYEMI
DAFFODIL LONG SLEEVE TEE
$65.00
IRIS LONG SLEEVE TEE
$65.00
ROSE LONG SLEEVE TEE
$65.00
KODAK'S ROSE LONG SLEEVE TEE
$65.00
TULIPS LONG SLEEVE TEE
$65.00
VIOLET LONG SLEEVE TEE
$65.00